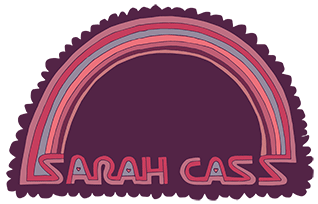 FOR ALL PROMOTIONAL PHOTOGRAPHY:
5 EDITED HI-RESOLUTION DIGITAL IMAGES:

$600 + TRAVEL EXPENSES
This package includes up to two locations, with the possibility of shooting for up to two hours.
10 E

DITED HI-RESOLUTION DIGITAL IMAGES:

$1000 + TRAVEL EXPENSES
This package includes up to three locations, with the possibility of shooting for up to three hours.
15 EDITED HI-RESOLUTION DIGITAL IMAGES:

$1400 + TRAVEL EXPENSES
This package includes up to five locations, with the possibility of shooting for up to four hours.
We are more than happy to pick out locations ahead of time, which is usually the case for most of our shoots. We can also use any locations you may have in mind already, and would be happy to travel to locations (for the current cost of gasoline) that are most convenient for you, or you may come to us. We are based out of Seattle, Washington, but travel often, and are willing to go almost anywhere!
HOW THINGS WORK, POST-SHOOT
Depending on which package you choose, location amount options will be set, but you may have as many outfit changes as you like. We recommend at least two, to give your pictures a wider range of usability for a longer amount of time. Within 48 hours of the completion of a shoot, we will email you a link to a personalized gallery of raw (unedited) images to choose from. Once the photos are chosen (the number of photos is dependent on the package chosen), we will edit them and send the finished photos back within two weeks. Additional photos can be requested for one-time press exclusives are on an individual basis with fees being negotiable. Any additional photos or locations can be added to any of the above packages for an additional fee as well. All photos are shot digitally and delivered in digital format. Archival prints are available upon request, though pricing varies.
​
Note: While Sarah does do editing on all final photos, she doesn't make cosmetic alterations to the way that people appear. She's happy to remove pimples/blemishes, but will not change any permanent features.
We require that half of the payment of a photo package is paid up to one week before the shoot occurs (in order to finalize the reservation of the previously agreed upon time and date). The other half is due the day that the shoot actually takes place. We accept: cash, check, money order, all major credit cards, and Paypal.
In the case that a re-shoot is requested by either party, we will deal with payment details and deadlines on an individual basis. Terms and conditions still apply.
A shoot may be cancelled within 14 days of the scheduled date without penalty. Any cancellations occurring after the 14-day period will be at a cost of 25% of the shoot total (i.e. If you choose the $1000 package, you will pay $250 to cancel after the 14- day period). The reason we have these cancellation guidelines is because both your time and our time is valuable. Some photo shoots are set up several months prior to the actual date, and last minute cancellations effect our travel time, keeping us from fulfilling the contractual agreements with other clients. The re-scheduling of a shoot after the 14-day period will be handled on an individual basis.
Sarah Cass retains copyright to all images and grants unlimited usage to the individual or individuals in the photos, any business that may be involved, management, or promotional companies for use in web or print applications. Unlimited usage is time specific and dealt with on an individual basis. We ask that Sarah Cass be properly credited for all published work. Images and prints may not be sold in any form. Any photos used for merchandise (such as album artwork, t-shirts, etc.) other than promotional materials can be negotiated on an individual basis. Terms listed above apply until an agreement has been reached by both parties in form of a contractual agreement signed by both parties. You must be prepared to sign a model release at the time of the shoot.
If you are to request an image to be used exclusively in one place or for a certain publication, please ask Sarah Cass directly. Raw, unedited images are never given to individuals, and usage of images from the web gallery is prohibited.